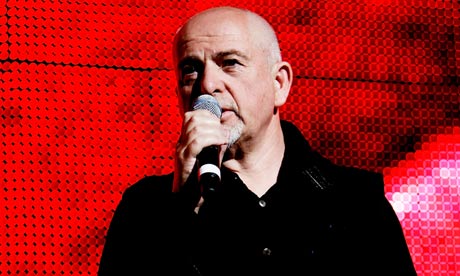 In February, Peter Gabriel - one of my favorites as a musician and a songwriter - released a new album, Scratch My Back. That I hate. Passionately.
Even though I wouldn't admit it to myself, at first. I just hadn't listened hard enough, I told myself. Well, months later, I still hate it. (And I haven't forgiven him yet for what he did to Paul Simon's "Boy in the Bubble.")
And it seems Radiohead did too. (So that makes me feel better anyways.)
On the album's Amazon.com page, Gabriel fans debate whether the album is "sublime" or "the worst thing ever released on an expensive coaster."
Gabriel is unfazed. He says the album does exactly what he wanted it to do. He channels the sparse orchestral style of Arvo Part (no drums, no guitar) and breaks each song down to life and death as best he knows how.
The album's tracks are now being released, one by one, at every full moon.
So I find myself going back to listen again... It's always almost a full moon, after all.