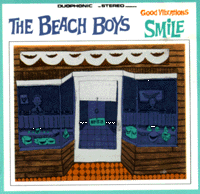 Want Brian Wilson's original 1966-1967 Smile sessions? How about the Stones show you saw last night?
No problem. BitTorrent sites, with their free selections and quick download rate, are here to help. And Andy Greene in Rolling Stone magazine says Dimeadozen.org is the best of the bunch. (Unfortunately, it was referenced as Dimeadozen.com in the article - so it took some searching to find it.)
And because it's collected on a Web site, you don't even have to know what BitTorrent is to enjoy it. Every day, hundreds of concert and studio outtakes are posted, free for the taking.
They post only unreleased shows by artists who approve of trading (or who at least don't sue).
You will need a BitTorrent client, however. (OK, I lied you do have to know a little bit, but not much.) It's not hard.
If you've ever FTP'd anything to a Web server, you can do this, I promise.